The Santa Maria Novella Master Room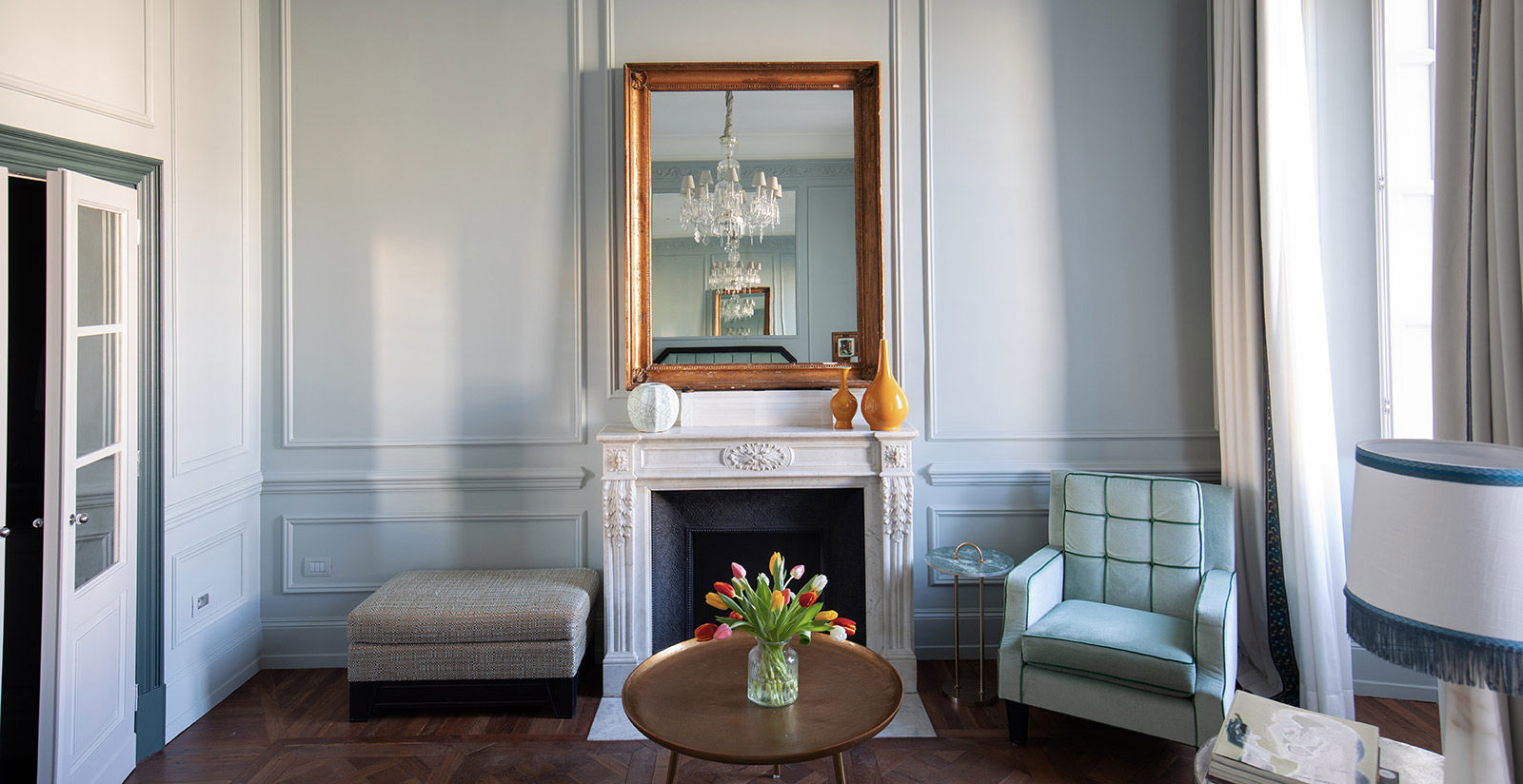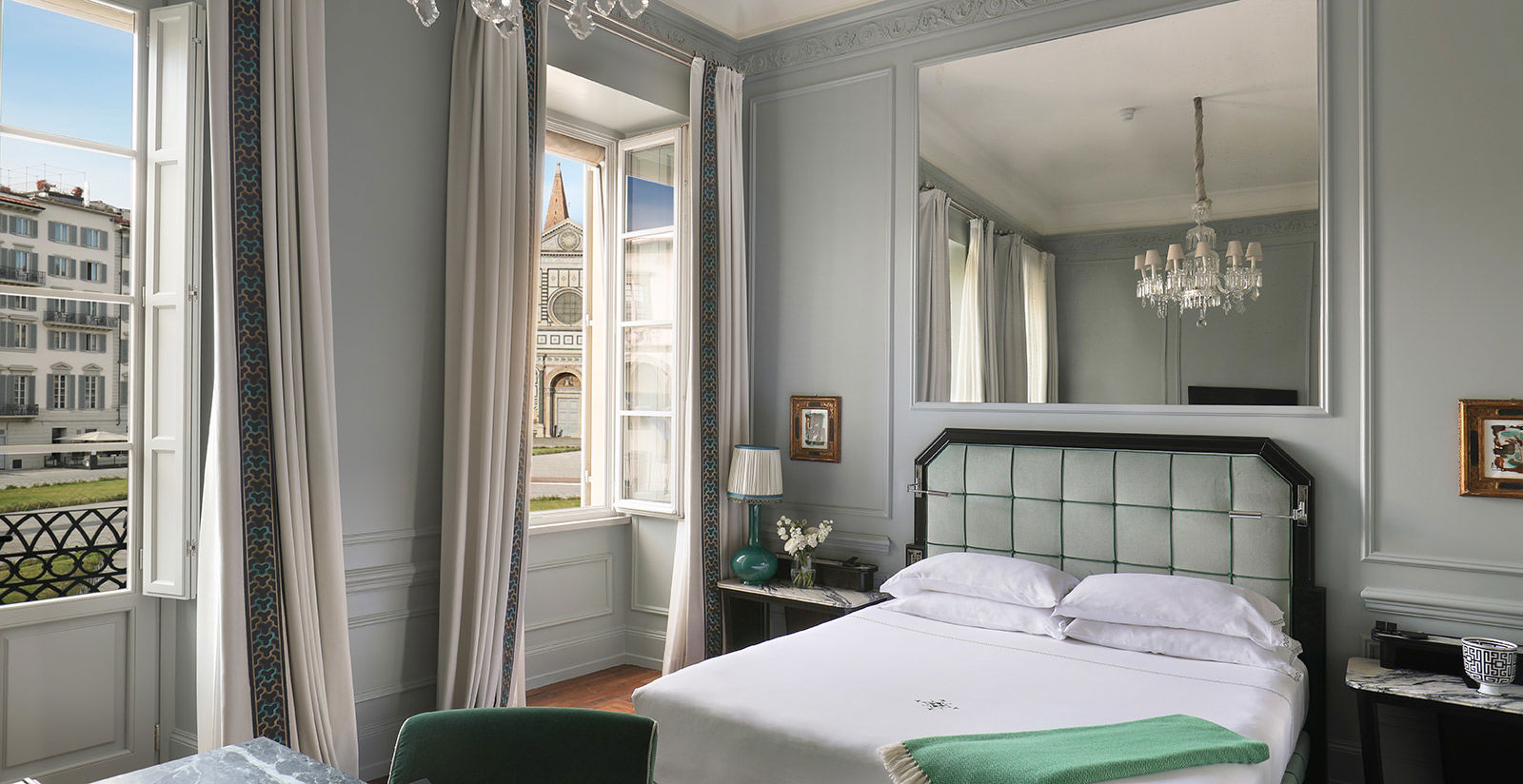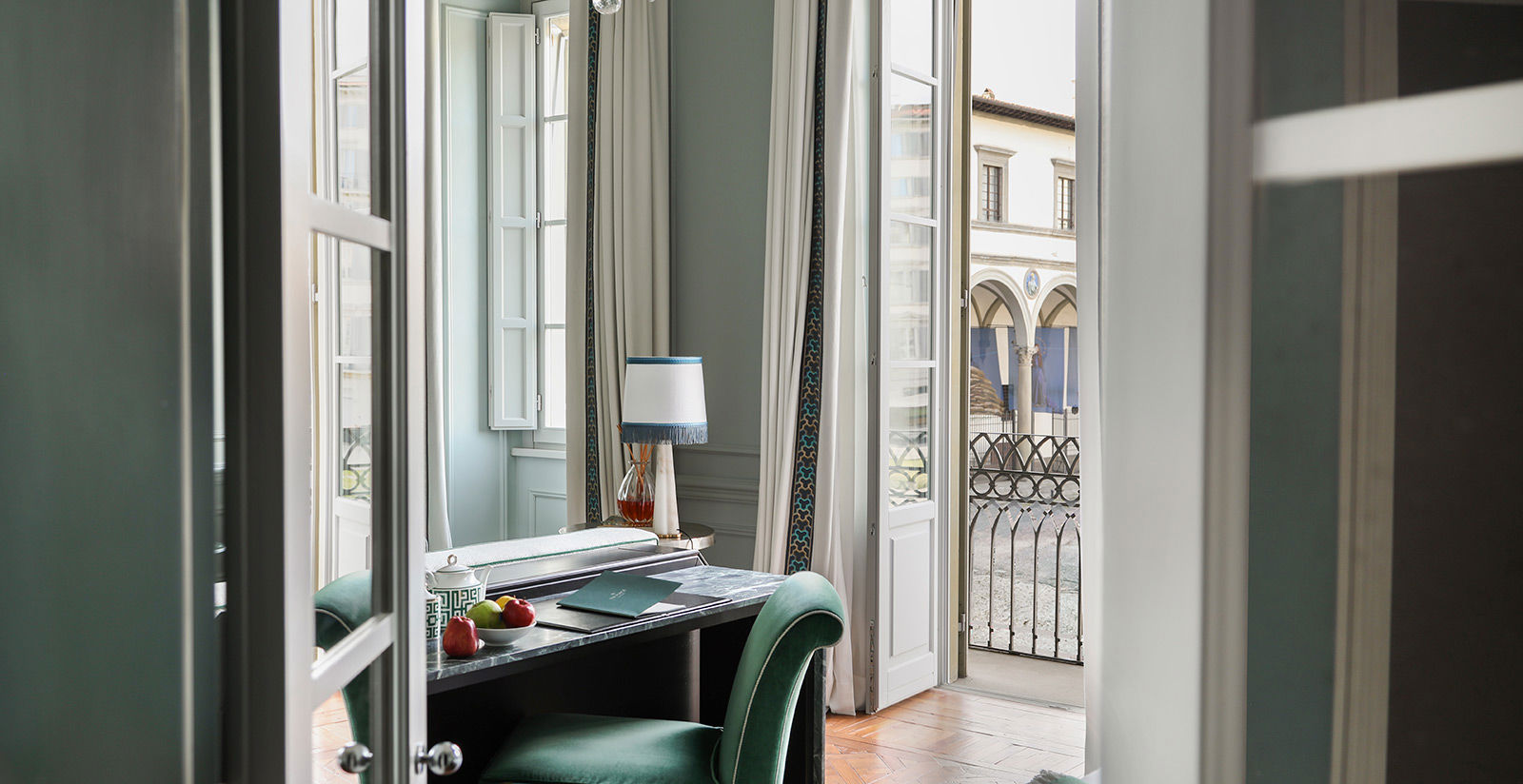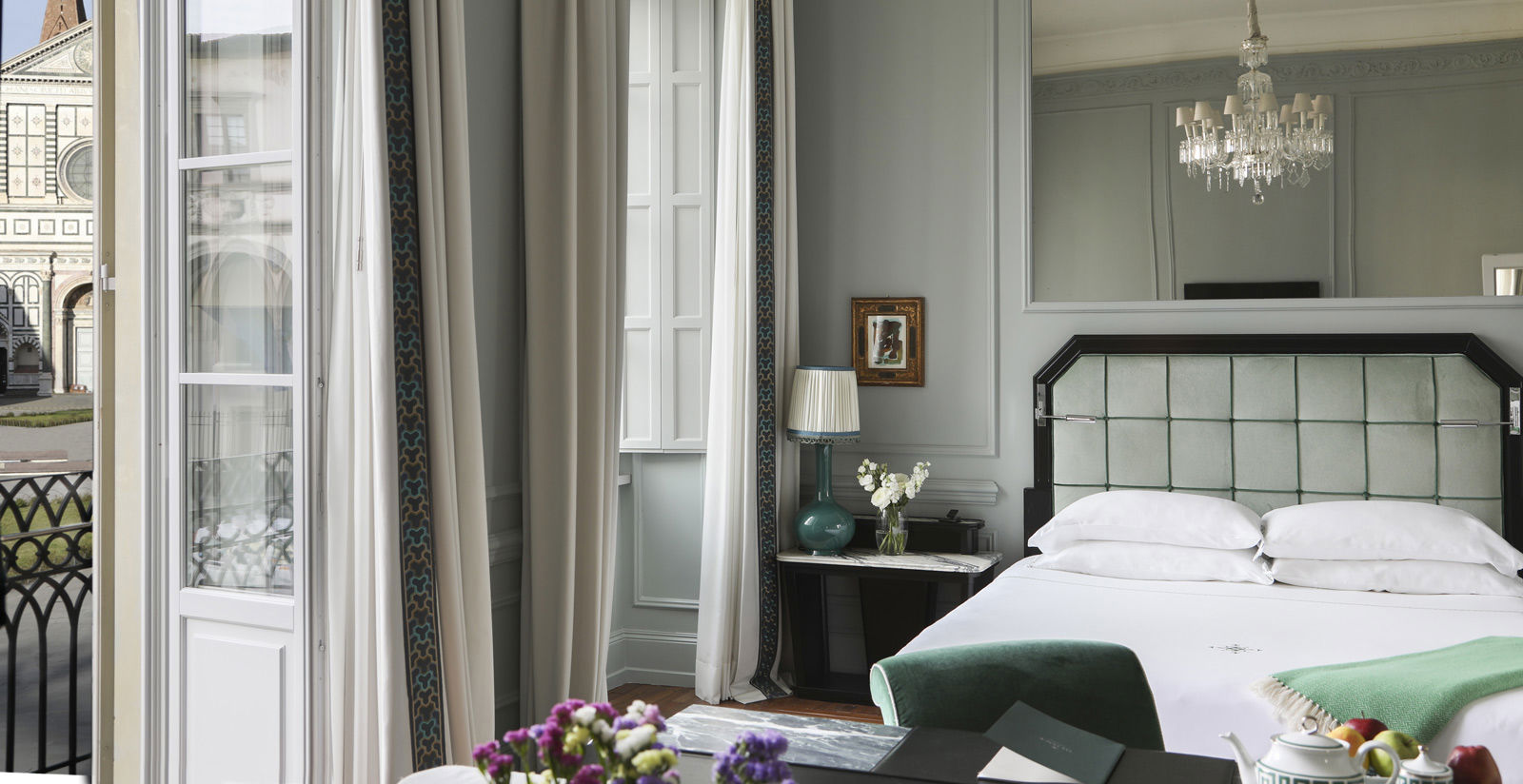 The height of comfort and the peak of elegance is achieved in these spacious open-space Suites, which enjoy unparalleled views over Piazza Santa Maria Novella and its glorious Renaissance church. Designed on an open plan and covering around 50 square meters (538 sq. ft.), our stylish Master Rooms spare no details in modern design while staying true to an exclusive, intimate Florentine style.

Textiles designed by Rubelli, including headboards and canopies inspired by the Piazza, meet antique wooden floors mounted in large tiles. Fine, handcrafted leather writing desks underline a "sense of home" together with cozy fireplaces and discrete video screens mounted directly into the furnishings and controlled by state-of-the-art home automation systems. All in all lies the unmistakable style of The Place Firenze.
Book